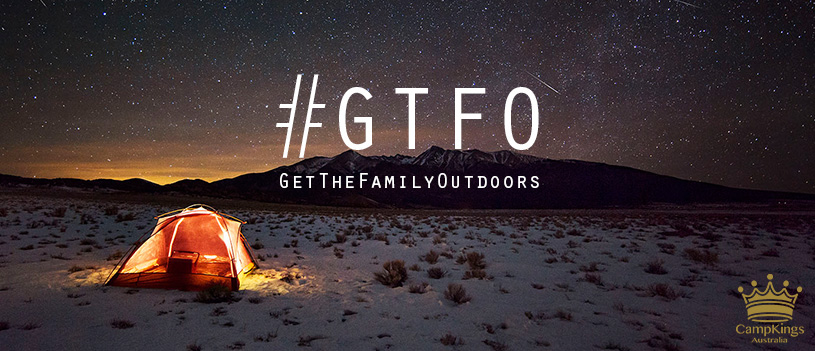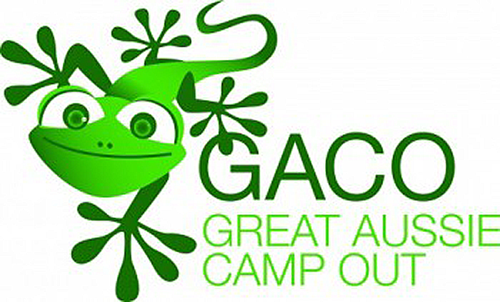 An Introduction to #GTFO & GACO
by CampKings Australia
What is #GTFO?
#GTFO (#GetTheFamilyOutdoors) has been established by CampKings Australia in an effort to inspire and encourage you, your friends and your family to experience, learn and discover everything our fascinating natural world has to offer - OUTDOORS!
We also want to help promote the Aussie outdoors and give you a bit of a review on the places we visit, what you can do there (even if it's nothing at all), how to get there and what discoveries may lie waiting for you when you visit. You may also pick up a few hints, tips and hacks which you can use yourself to help prepare you for your own adventure when you get outdoors and create your own #GTFO stories and memories!
What is GACO (Great Aussie Camp Out)?
The Great Aussie Camp Out (GACO) brings together thousands of Australians for one big night where they share the experience of camping out under the stars ... in their back yards, on a river bank, in a camp, a national park, a caravan park - in fact, anywhere they might feel like!
The CampKings crew will host a NSW GACO each year to give you the opportunity to spend a night under the stars.
GACO promotes healthy active lifestyles, encouraging individuals, families, friends and clubs to enjoy the great outdoors experiencing the fun and adventure of camping out.
No prior camping experience is necessary!
However, if October 3rd isn't convenient for you, you can still take part in your own Great Aussie Campout!!
Register your campout with GACO's official site so you too can have access to creative ideas, simple recipes, fun activities and more.
Whether you are #GTFO or taking part in GACO - Don't forget to share your experiences with us on
Follow us and help us to spread the word and we'll see you all around the campgrounds!
The CampKings Crew