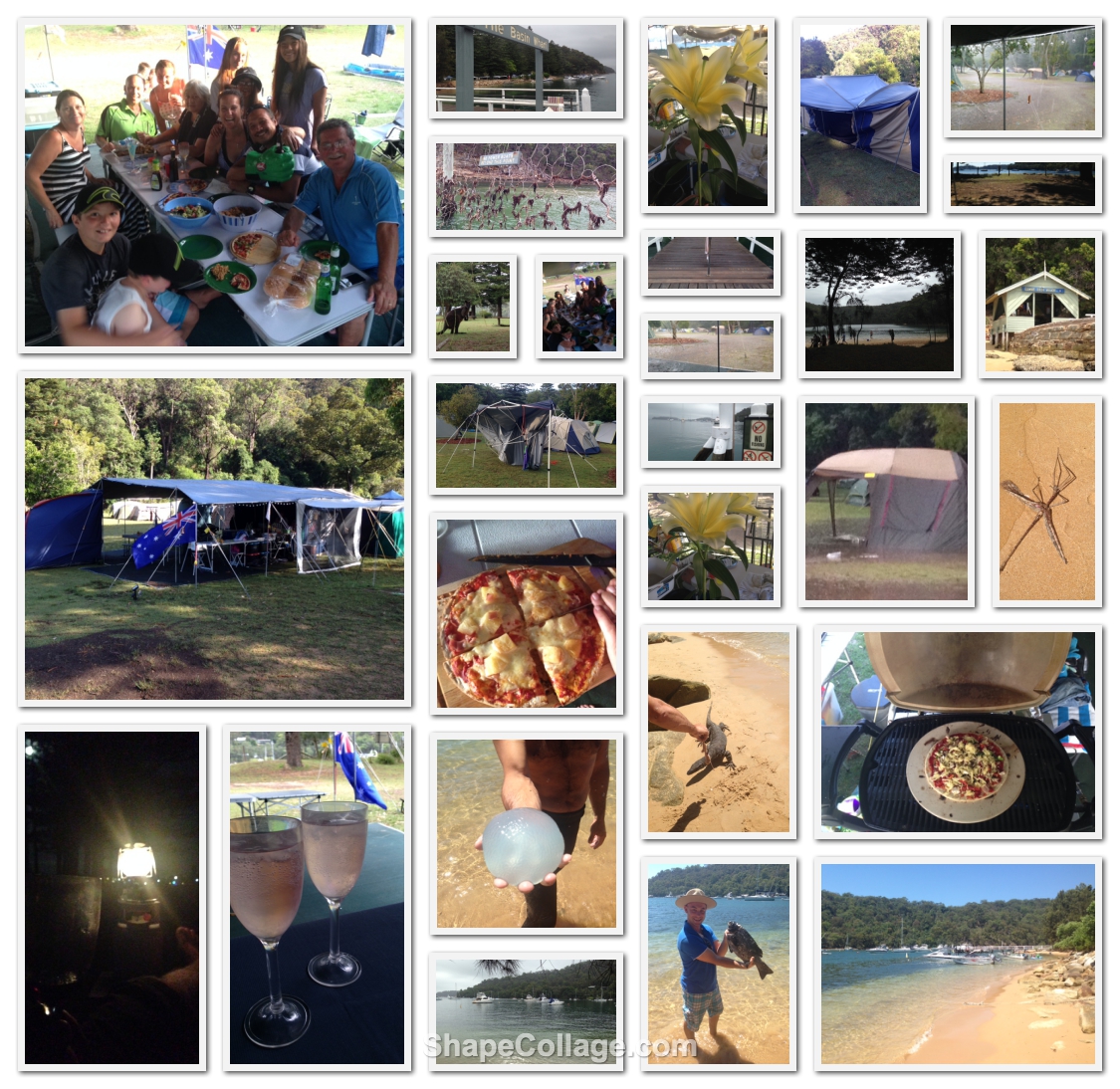 So far, so good. We've had an adventurous couple of months planning our big getaway - a month camping at The Basin, just off Palm Beach. It's a beautiful and remote part of the world, so close to the city, but so far away to trick your mind into thinking its completely remote.
We've been here for just over 2 weeks so far, and we are completely settled in. Our neighbours are family and we all enjoy the morning chats and afternoon spells of cold drinks and communal dinners. What makes this place so magical is that those of us who are here for the long stay, look out for each other, take care of our own and ensure that the community spirit is upheld. There is no place like it in the world.
The trip so far has not been void of interesting adventures either and mother nature has let us know who is in charge! Christmas Day saw the entire campground under water, some effected worse then others as a torrent of rain descended on us. A river flowed under our canvas tent, lucky it didn't run through it! Since then the winds have kept up from the North East, and the sun has shone most days, giving us glorious beach days and fishing opportunities.
The wildlife is abundant this year, we have been blessed to see young Goannas out and about, Wallabies, Brush Tail Possums, Bandicoots, Kookaburras and of course the local ducks. It never disappoints those who are new, young and impressionable when they see one of these creatures for the first time, their excitement is amplified as they get to see them in their natural environment doing what they do best.
We still have two weeks to go, and I truly don't want it to end... one of the main reasons I keep coming back!