Battery boxes, solar set up and portable camping power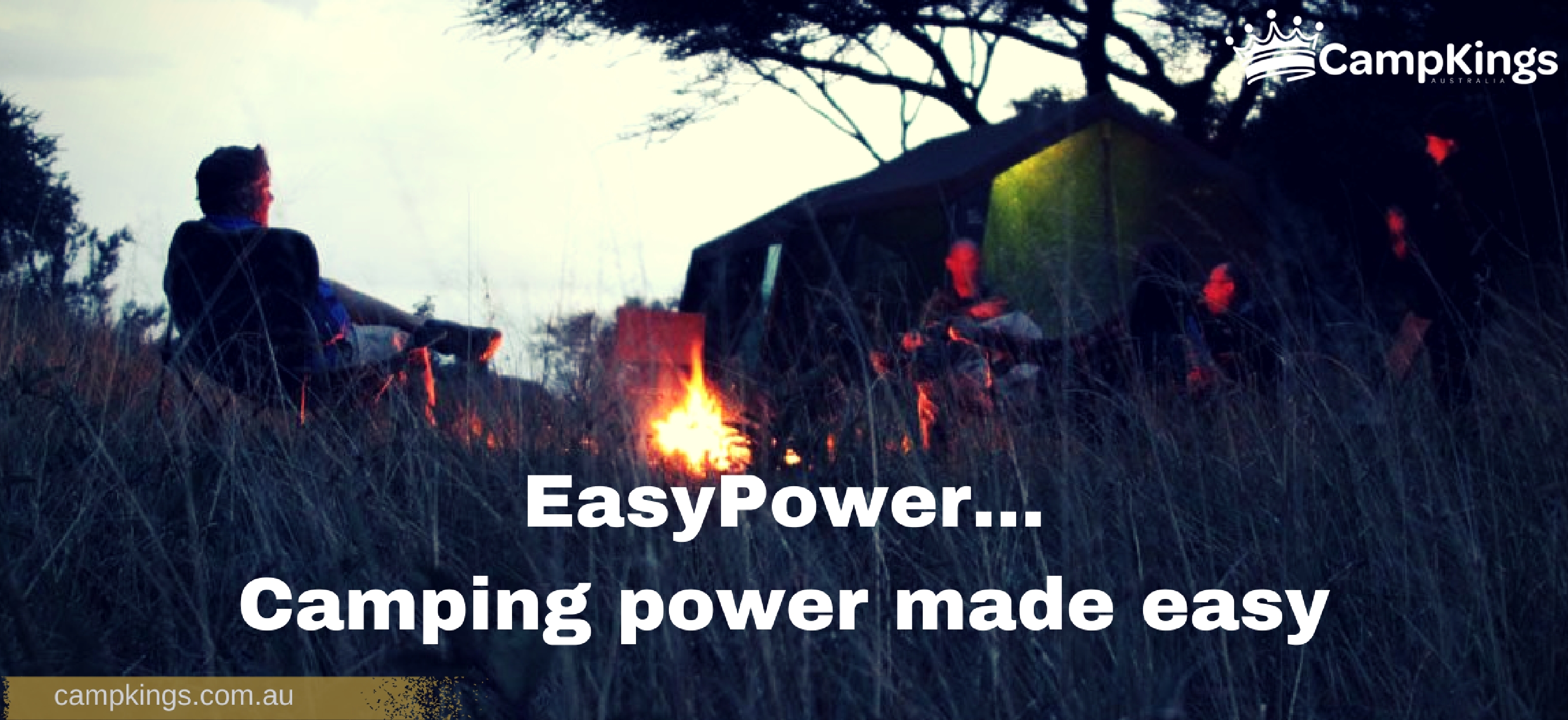 With most portable solar camping solutions available to campers today you'll definitely have to do your research and in some cases, you'll need to source the individual components yourself. It can really be a bit too hard and if not done properly, will potentially leave you stranded without power or even worse, with a faulty electrical set-up.
Some of the things to consider will be;
The battery

Battery box

Solar panels

MPPT charge controller and solar regulator

Extension cables for the unit and the panels (as they are usually never long enough)

AC inverter and what outlets will you need


Pure sine or not
As well as navigating your way through plugs, adapters and sockets…
WOW – what an effort!
This got the CampKings crew to asking;
"Why isn't there a portable solar camping power solution that is affordable, easy to use, includes everything you need and is and efficient & light weight"?
Well, there are a few options on the market but most will be heavy in weight and pretty costly. They will require some form of battery maintenance like constant charging and not letting them run below 80% capacity to ensure that your battery doesn't die in the periods of time that you are not off on a camping adventure.
And, they don't always include everything you need to just set-up, put the panels out and start powering up your camp site…
If you are after the most efficient and cost effective, low maintenance, easy portable solar power solution for your next camping adventure then you should consider the EasyPower S630. Just plug in the panels, place them in the sun and you're powered up!
The EasyPower S630 offers;
A powerful all in one 3.3kg light-weight power box

Included 2kg light-weight highly efficient 80W sunpower cell solar blanket

10m cable to connect the panels to the EasyPower unit

73ah (270wh) high capacity LiPo lithium battery built in

AC | DC and 4 x USB outlets to charge and run your electricals

300W pure sine wave inverter to protect your equipment

Solar, AC wall and DC car charging options

LED light with 5m cable and an on | off switch


Built in MPPT charge controller and protection



This is the most innovative and functional portable solar power camping option and is a serious contender in the market, to be considered by those looking for a great quality and cost effective portable power solution that will change the way that you bring power to your camp site for years to come.
EasyPower your campsite with CampKings EasyPower S630.
See you round the grounds...
The CampKing