Tarp Tips #11
What Sized Tarpaulin To Get?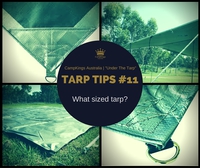 So you've decided to get a tarpaulin. You've tried the gazebo and it was a fail…
It toppled and blew across the campsite (nearly taking out your neighbours) and finally buckled and bowed under the weight of the down-pour overnight!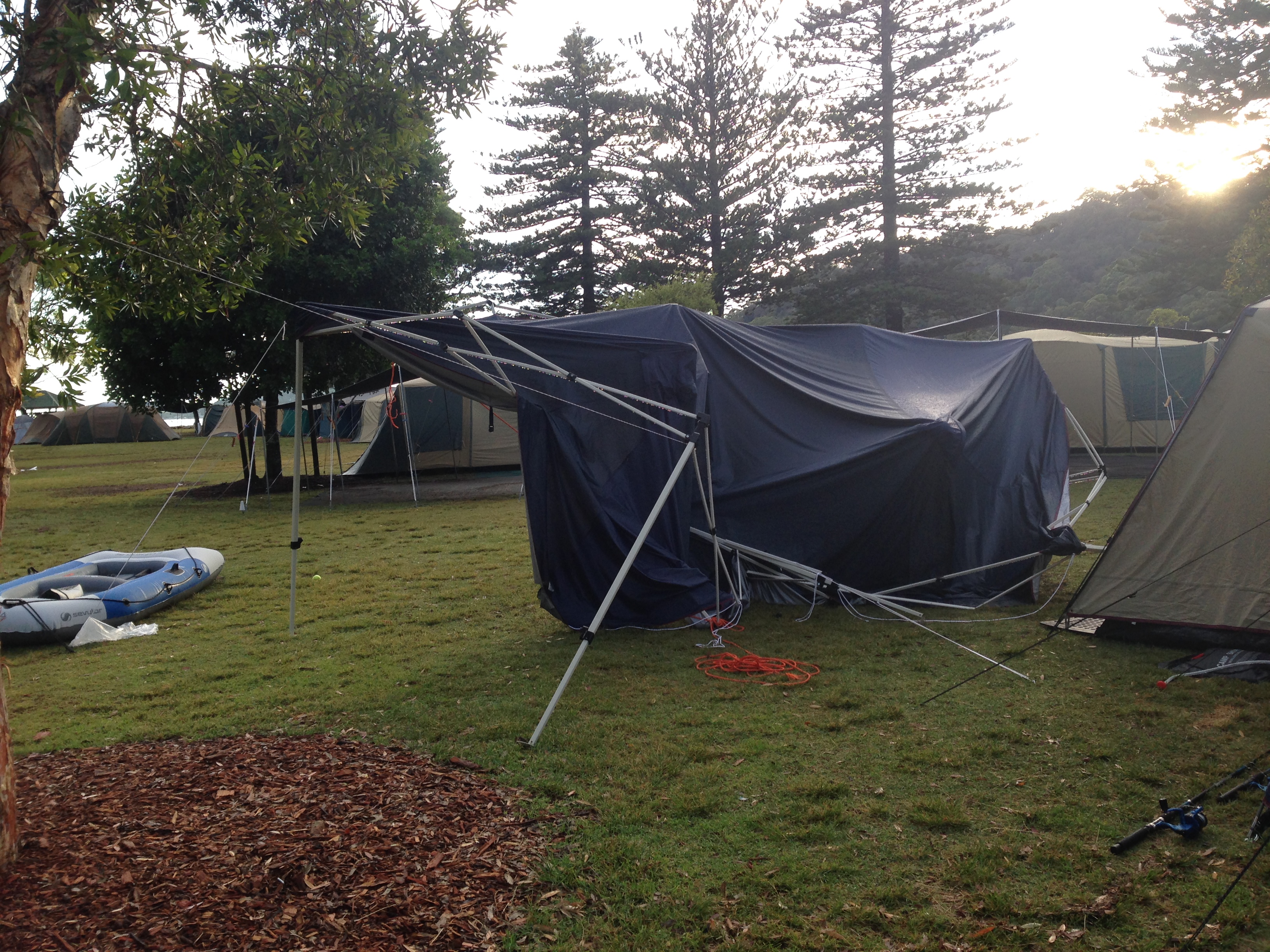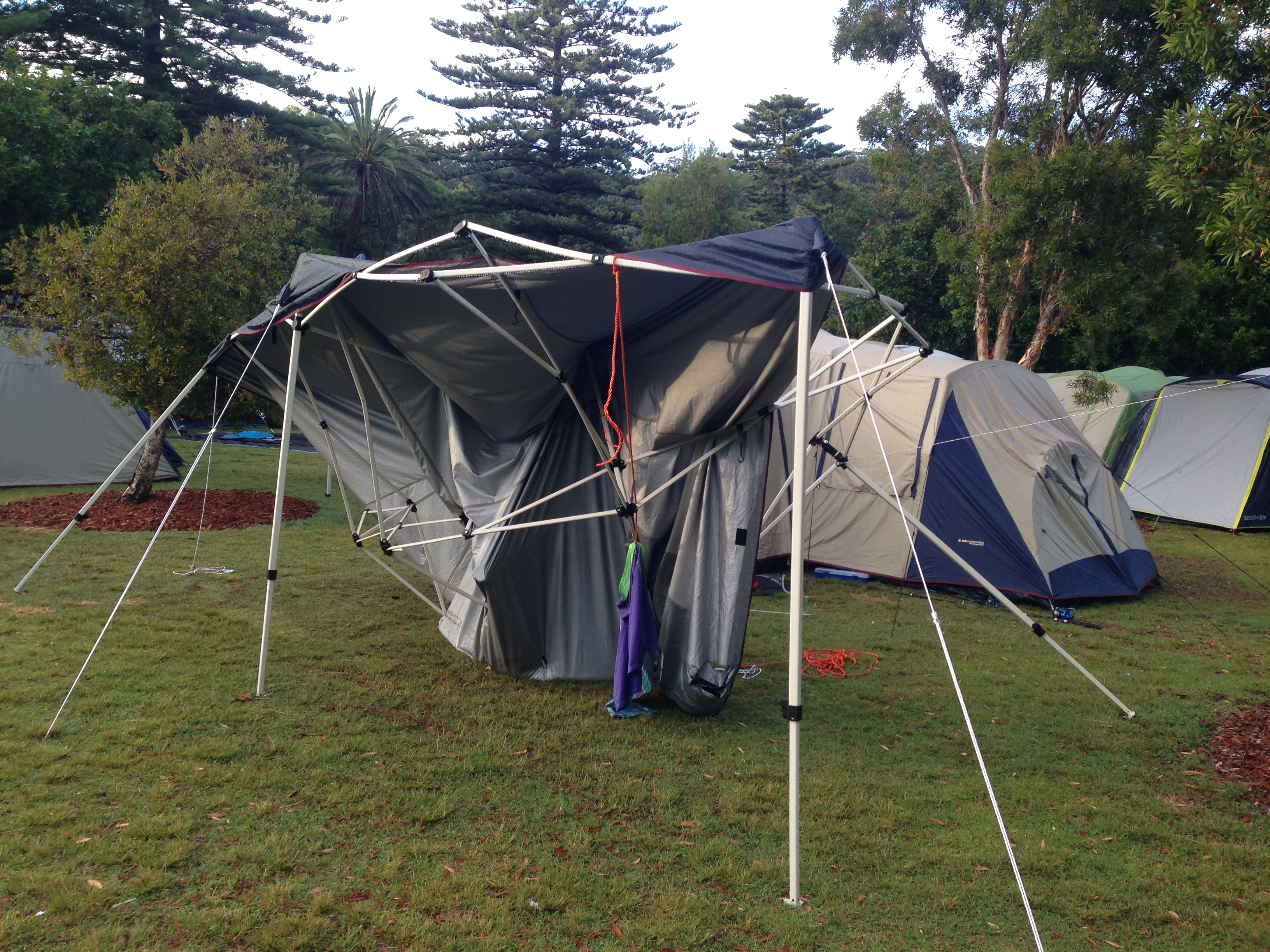 Now, the only question left is:
What sized tarp should you get?
To answer this question, there are a series of important thing to consider in order to avoid making the wrong choice.
You should ask yourself;
Where are you camping?
Are there restrictions on the camp site size

Does the ground allow for tarp set ups

Can I get a tarp into and out of the site easily
How many campers are in the group?
Are you covering the tents only

Are you setting up a communal area only

Are you covering the entire site – tents and cooking / communal areas
What sized tent / trailer do you have?
Is your tarp purely to protect your tent / camper trailer

What is the max height / length of your set up and is it centred

What does your set up look like under a tarp (draw it out)
What sheltered outdoor options (if any) are you considering?
Are you creating sheltered kitchen & cooking areas

When it rains, do you want a comfortable space outside of the tent

Do you want areas protected from wet and heat for dining and gear storage
What extra gear do you have?
Where will you store bikes, activities, games sets

Where can you set up and store your favourite camping chair and fishing rods

Where will you stack tubs, bags, trolleys until pack up day
How confident am I in setting up a tarp?

Have I thought about the set-up process

Do I have all the equipment required for a solid and functional tarp set up

How will I position my campsite for the best protection \ views \ experience
These are just a few of the considerations to take into account when looking to buy a tarpaulin camping shelter solution.
For more information and help in determining the best Tarpaulin CampKit EasyTarp solution for you - checkout CampKings Australia
If you are looking for the latest innovation in quick and easy, single person tarpaulin camp shelter solutions, you MUST checkout the EasyTarp Range from CampKings Australia.
For more information email us at [email protected] or SMS 0467 CAM PER