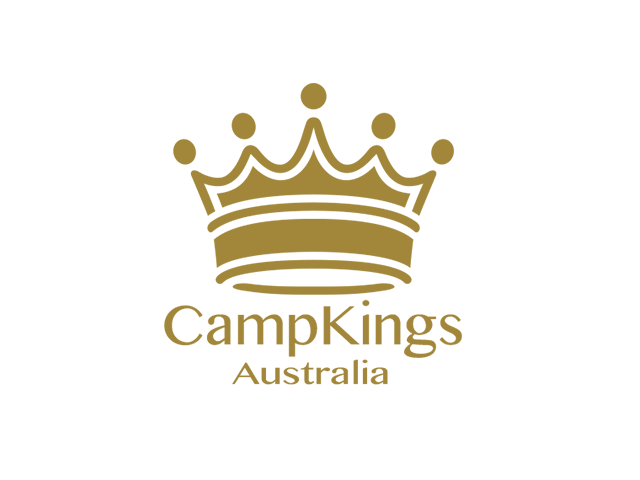 Tarp Tips #9
Tarpaulins: Are they worth the set-up hassle?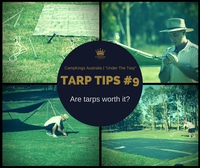 If you've ever been camping for more than 3 or 4 days in a row, the chances are that you've probably been caught in either a downpour of rain, or a storm - maybe you've even had some dew or salt sea spray in the air from the ocean if you beach camp.
When this happens to campers in a tent or even a modern day camper trailer and you haven't prepared or set up correctly, it can ruin your entire trip and your future camping experiences.
There is nothing worse than waking up (usually when it's still dark) to find that your mattress is "floating" in a puddle of water that has seeped in through the tent wall (because you or the kids accidentally touched it) or has come in through a window or door that has been carelessly left open. If you have not set your tent fly up properly you are definitely going to find yourself up the creek... and any form of water is the last thing that you want running through your temporary weekend escape accommodation.
Maybe, it's that feeling when you get up and your feet immediately signal to your brain an uncontrollable urge to go and pee... because your slippers or socks are now drenched. Or when your head accidentally brushes the roof top as you are trying to escape the tent and experience the morning sunrise, allowing a rush of water to come into your room and begin a constant drip into your cozy sleeping bag.
If only you had pegged out those couple of pegs on the fly, or remembered to close the window all the way before drifting off to sleep.
If only you had spent some effortsetting up a tarpaulinto cover your camping area and protect it.
I have found that the old school tarpaulin; as trying and stressful as it can be to set up, is the only way to stop these little mishaps from occurring. I have tried all sizes and brands of gazebo and while they are OK for a short trip or a daytime adventure, none of them have been any match for the protection and peace of mind that a tarpaulin kit set-up can offer.
It is just a pity that these tarps are not readily available in a kit and take way too much effort to set up, maintain and pack down at the end. So I ask, are tarps worth the effort?
I still say YES – They are well worth the effort! Now if only they were easier to set-up…
Recently a tarp design has been developed by CampKits Australia and is available from CampKings Australia, that has been matched with an innovative new and simple set up sequence, accompanied by a simple Go-Together-Guide that will make sure that your shelter and possessions are always kept dry and protected from the elements - even in the drenching rain.
This is what I now use on every camping adventure and it has never let me down. To learn more about this new EasyTarp innovation watch the CampKings Australia youtube clip and experience Tarp Kits like you've never seen!
To learn more about this new EasyTarp innovation watch latest the youtube clip here;