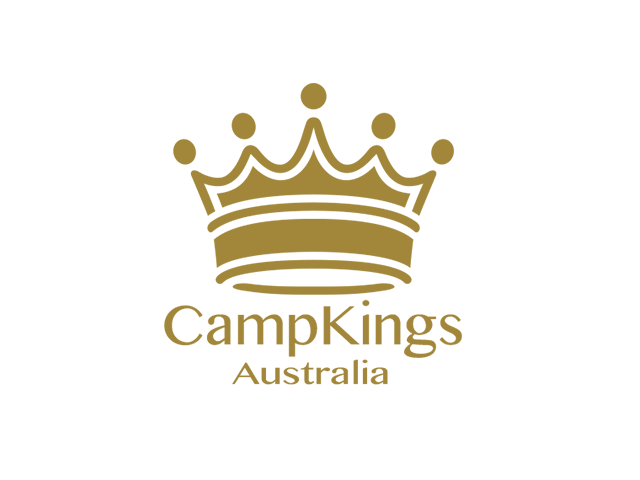 TarpTips #16
Tarp Kits: Quick | Easy | Sexy?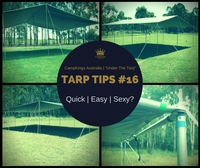 Most of my experiences in setting up tarps have been pretty crappy... With any tarpaulin, my biggest challenge was getting the poles to stand up by themselves. It was also almost impossible to get the tarpaulin tight enough, so that it wouldn't flap and collapse in the wind and pool and stretch in the rain.
If I had a mass of helpers then the job was made a little "easier", though it took what felt like an eternity to construct and there was a lot of shouting and "strategic planning" before anything that resembled a decent structure took shape.
I found small tarps a lot easier to manage and while they didn't offer the space I desired, they wouldn't act like a sail when the wind came up (although I was usually on guard if it was gusty...) and I considered this to be a good thing so that when the rain came, I was at the ready for constant adjusting, tensioning and care to avoid water pooling and eventual collapse – Real relaxing camping trip!
While I knew that tarps were great... they just needed to much looking after. Tarps were just too much hassle – from set up to maintaining and pack down - TOO STRESSFUL!
I purchased a name brand gazebo set up (3m x 3m) and took this for a dry run. Even though I still needed help to pull the framework out, I found it was fantastic... Until the dry run turned wet and windy. After 3 days of constant rain, the cracks appeared and this awesome camp shelter collapsed under the weight of the water and went to the recycle bin at the end of the trip.
If only I could find a way to add strength and stability to my tarp set up, allowing flexibility in wind gusts so it didn't fly away and would let water run off to avoid pooling in and stretching of the tarp. There had to be something better available… So I innovated it!
With an instructional Go-Together-Guide, high quality and durable components and a specific set-up sequence, I created the EasyTarp Range of tarpaulin shelter kits with a design that is structurally sound, tight enough so as not to flap in the wind or pool in the rain and so simple to set up that it can be achieved by a solo person.
Best of all, it completes any campsite and looks as sexy as a tarp can!
Available in a range of different sizes these EasyTarp kits are like nothing you've ever seen and it means that you can also be a tarp master!
To find out more head to CampKings Australia at campkings.com.au and see what sets these camping shelter solutions apart from any other camping shelter solution available to Aussie campers.